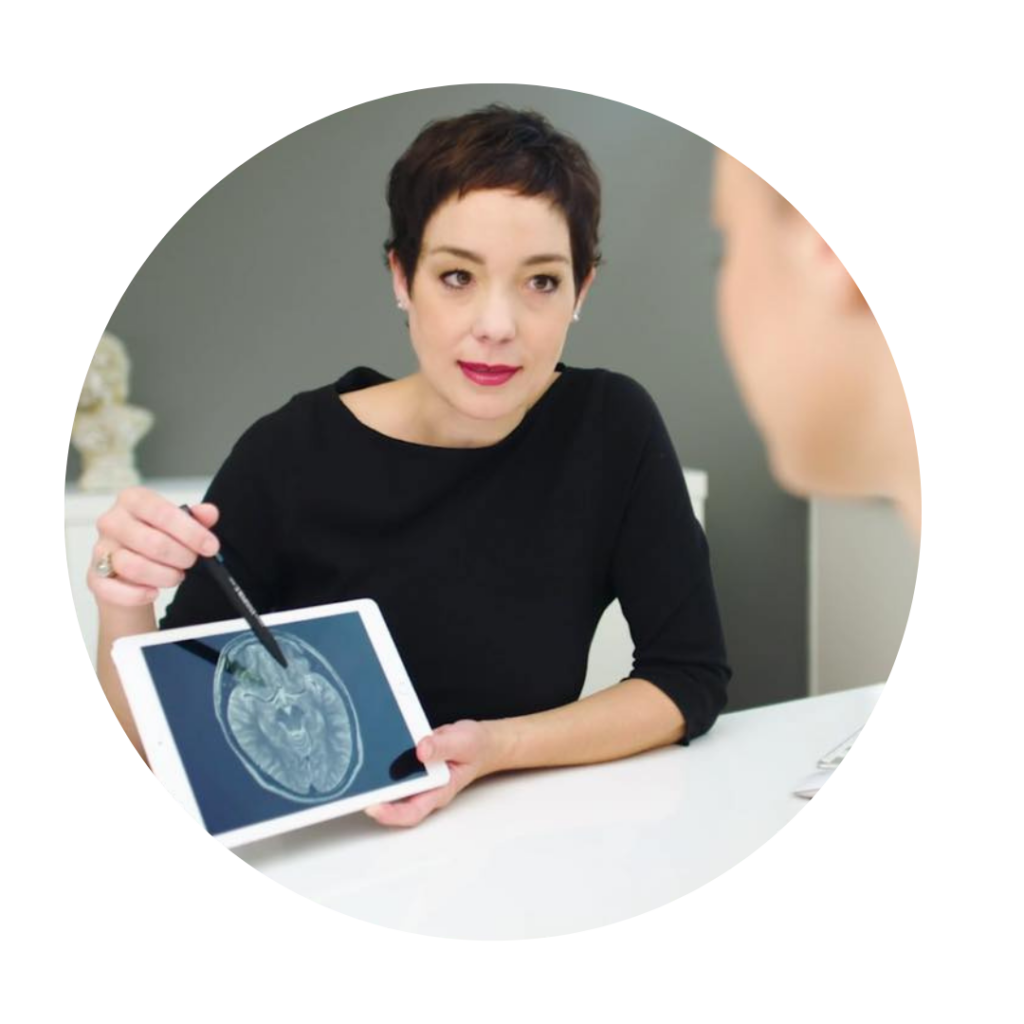 YOUR DOCTOR - DR. NICOLA MEYER
Dr. Nicola Meyer – Specialist in radiology and neuroradiology.
Taking pictures is one thing, interpreting them correctly is another. It is important for me to make a comprehensive assessment and a clear diagnosis. I allow myself a lot of time for personal contact with my patients and get a holistic picture of their complaints and concerns – for an optimal examination and treatment.
I was born in Nuremberg and studied human medicine in Erlangen. After successfully passing my license to practice medicine, my professional path led me to Leipzig, where I initially worked for two years in the Department of Neurosurgery at Leipzig University Hospital, providing surgical and intensive care services.
Since I always wanted to work as a resident physician, I decided to specialize in interventional neuroradiology and continued my education at the University Medical Center Freiburg.
I then returned to Leipzig to continue my residency at the radiology center of the University Hospital . I then completed the last part of my training in a large group practice, the Center for Radiology and Nuclear Medicine in Leipzig, which I joined as a partner after obtaining my specialist title (Diagnostic Radiology). Following the specialist title, I obtained the additional title of neuroradiology.
Since the beginning of 2016 I live with my husband and my two children in Hamburg . I have been in private practice here since May 2016. My daily practice is structured in such a way that I can devote sufficient time to my patients.
I am a member of the German Radiological Society (DRG), the German Society for Neuroradiology (DGNR) and the German Society for Musculoskeletal Radiology (DGMSR). I regularly attend continuing education and training events as well as congresses and conferences, especially in the field of musculoskeletal radiology. In this way, I can offer my patients the best possible examination methods that are always up to date.
"Taking pictures is one thing, interpreting them correctly is another."
I LOOK FOWARD TO SEEING YOU
And to accompany you on your way to health, performance and well-being. This path begins with a detailed conversation before their examination. Our trusting contact continues when I show you your images afterwards and we discuss your findings together.
I stand for trust, connection and clarity, and do my best to make sure you experience your stay with us free of anxiety and feel well taken care of. My wish is that you leave my practice well informed and with a positive feeling.